Match Your Foundation Like A PRO!
Updated: Jan 29, 2020
Yes, its true makeup is art. Many say there are no rules to makeup ...which is also true, but to a certain extent.
Your face is a canvas and you,the artist, can do whatever you want to do to it. 
What ruins a whole makeup look? The WRONG foundation shade. Sorry, not sorry. 
Luckily for you, I'm not a pro myself but I know a thing or two about finding the perfect match.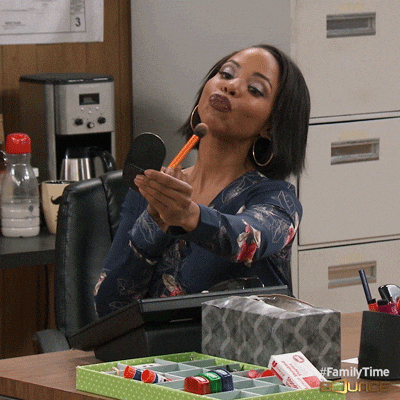 Here's my secret weapon:
Start with a BB Cream to see how well you like tinted color added to your regimen. There are very inexpensive and they come in various finishes such as dewy, satin, and matte.

Once you've graduated from BB Cream and you're ready for the real deal I HIGHLY SUGGEST starting out with a drugstore brand foundation. It's inexpensive and will become your standard set shade to compare when buying new foundations.
For example:
The Maybelline stay matte and poreless foundation 335 Classic Tan is my PERFECT match and it's under $10. 
When I ventured out into other brands I used www.Findation.com to find my perfect match by applying foundations I currently think is my perfect match ( Maybelline BB Cream in Medium Deep and Stay Matte and Poreless 335 Classic Tan Foundation) then it finds all foundations with the same or similar color pay off.
Not only does this save you the hassle of being match incorrectly at Sephora or Ulta but it allows you to feel confident ordering it online KNOWING it will be a good match.
This website has been a complete lifesaver and now my foundation collection has grown with a variety of drugstore and designer brands. So trust me, give it a try and build your collection shade choice with confidence!
xoxo,
Kaela Moore x OKae Kaela